What We Offer
Our Deli Counter – We have over 20 different kinds of cold meats and almost as many different varieties of homemade meatloaf to go along with them – all made in our very own kitchen.  We have a great range of cheeses – around 30 different kinds – including our customers' staple favourites: White Stilton, Black Bomber and Danish Blue. We have a selection from Devenick Dairy in Aberdeenshire and new ones introduced constantly from throughout Europe.
Lunch Time – Our sandwiches are made with fresh rolls delivered daily from Ritchies Bakery just up the road and we make them to order while you wait to ensure maximum freshness.  We make all of our own sandwich fillings – around 30 and counting! We always like to try something new so be sure to come in from time to time and see what's new.  Along with our sandwiches, we also offer toasties, paninis and wraps. All available with either salad or crisps. You can also pick and choose your own salad box.We also have homemade soup: the ever popular Tattie along with Chicken Broth, Pea and Ham and Lentil and Bacon. We've also just started making our own hot meals including: Macaroni and Cheese, Chilli Pasta, Stovies and Spicy Macaroni and Mince. Our homemade soup and hot meals give you a bit of home-style comfort food to warm you up – especially good in Winter!
Fruit & Veg – Fruit and veg is how we started and, after stopping for a few years, we brought it back at the request of our customers. We source most of our produce from Speyfruit in Elgin but are always on the lookout for opportunities to stock seasonal fruit and veg from local farms. Everyone prefers something local and the sales of marmalade oranges and local strawberries are a testament to that!
Getting Spicy – We have a range of over 100 different herbs, spices and seasonings. From alfalfa seeds to vanilla pods and everything in between. We also have a small range of our own spice mixes including: apple pie spice, pumpkin pie spice and Jamaican curry powder – all made from whole spices, no artificial ingredients or preservatives like you'd find in supermarket-bought mixes. Click here for a full range of the herbs & spices we offer.  Postage may be available.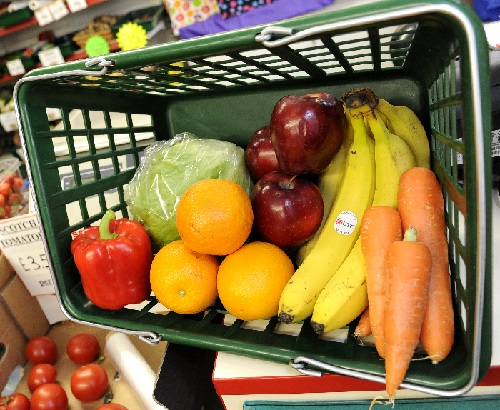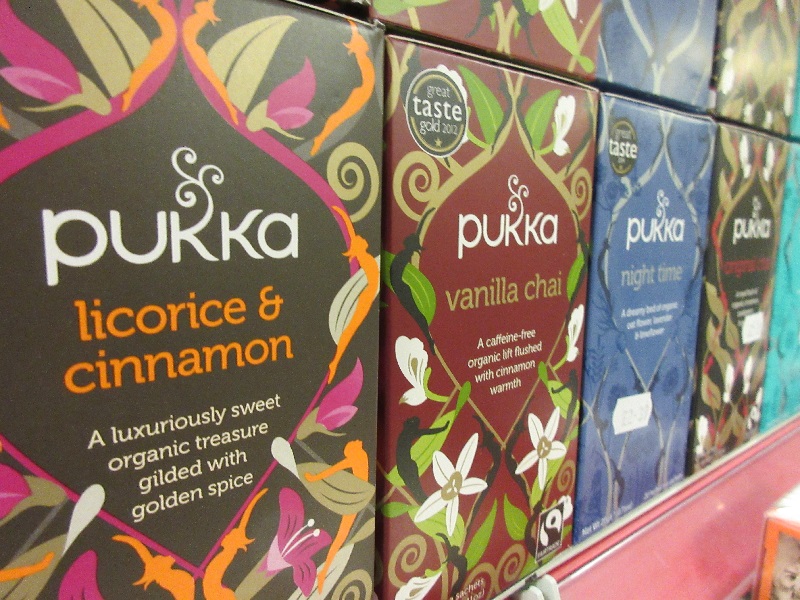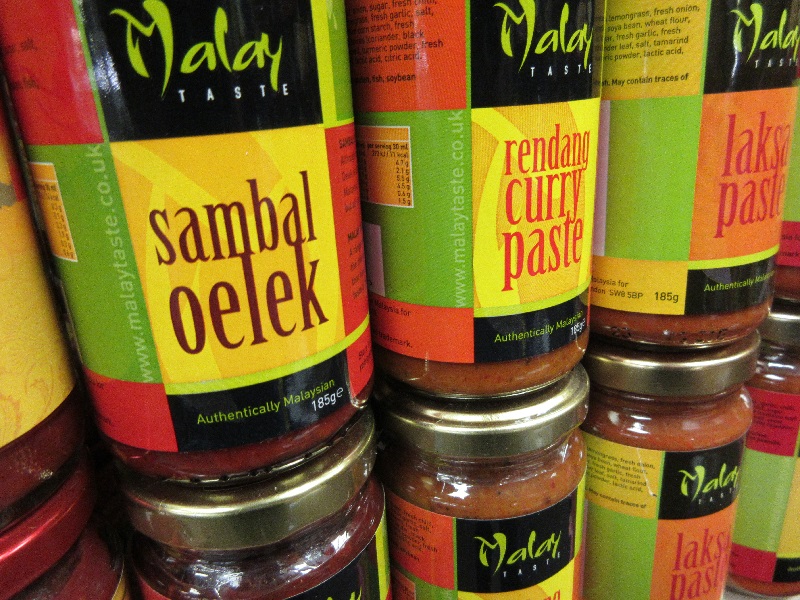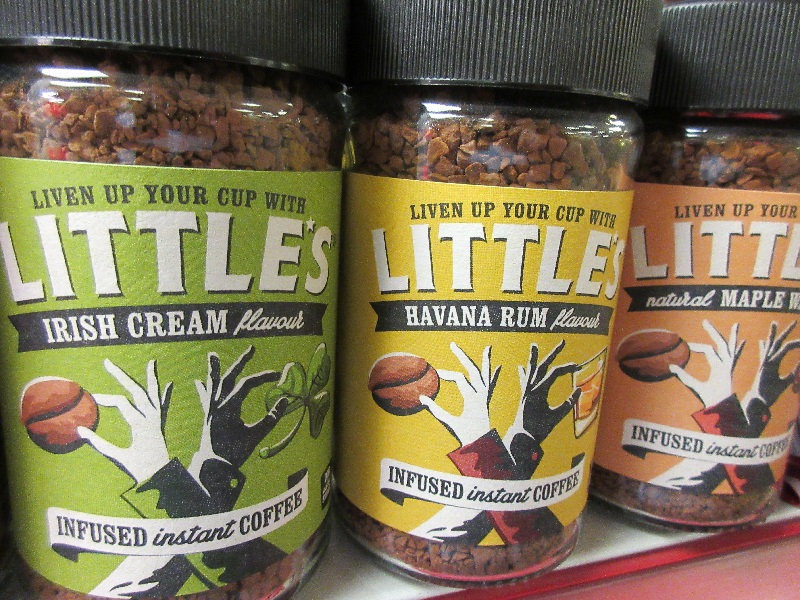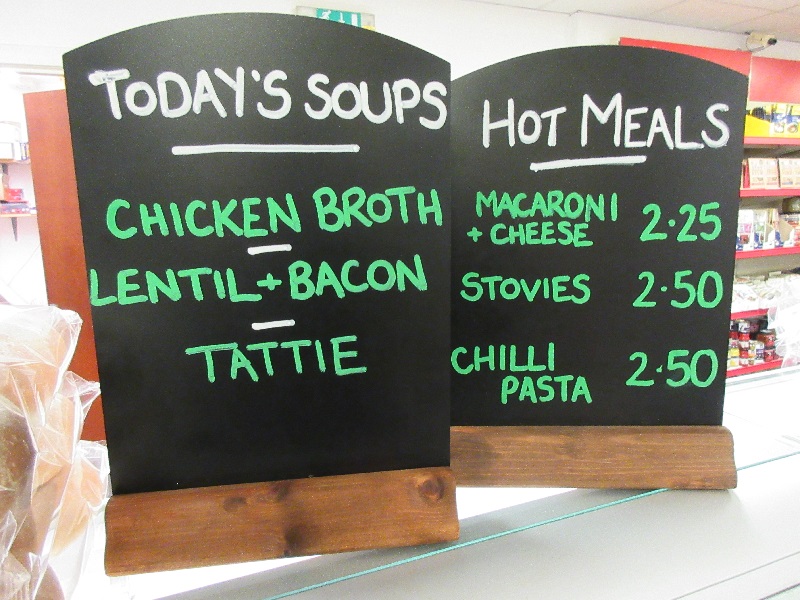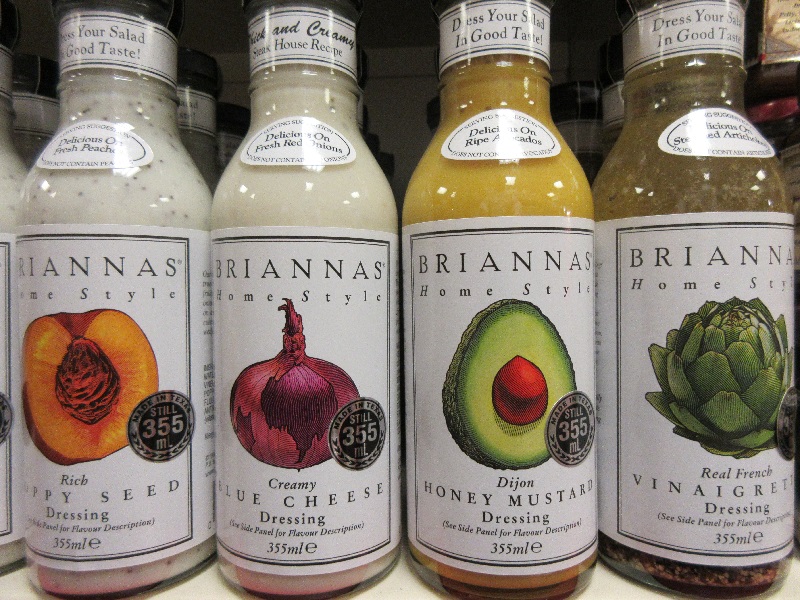 Wholefoods – We make our own broth mix, ever popular since we started it (and far better than the supermarket mixes!). We also do a lot of old fashioned products like peasemeal and tapioca. We also offer a big range of lentils and beans, dried fruit and veg, rice, couscous and polenta.
Food From Around the World – We pride ourselves on stocking the harder to find ingredients and things you won't see anywhere else. From American condiments to Thai noodles, Indonesian soy sauce to Madagascar chocolate, you're sure to find something unique to tickle your taste buds. Some of our customers have described us as an Aladdin's cave of goodies so I'm not going to try and describe everything here, you'll have to come explore for yourselves!
Cup of Tea? – Along with your usual standard fare why not try some liquorice tea? Or some chocolate chilli? We have over 70 different kinds of teabags to choose from. We also have a range of flavoured coffees, from Irish Cream to Chocolate Orange. Spice up your fly cup!
Jams, Marmalades and More – Big ranges from Baxters, Tiptree, St Dalfour including jams with no added sugar. We also have many different curds and lemon cheese. We also stock Baxters Beetroot in Redcurrant jelly. And a huge range of condiments from Heinz ketchup to American mustard and range of sauces perfect for a summer barbecue. We also have a great selection of chutneys, perfect to go along with some cheese from our deli counter!
Bake Off – More and more people are making their own bread these days and our increasingly popular range of flours from Wessex Mill are ideal for bread machines. We stock a full range including the most popular: Six Seed, French and Mixed Grain.  We also stock a range from Doves Farm, be it organic or gluten free – if you're doing any baking you're sure to find something to use!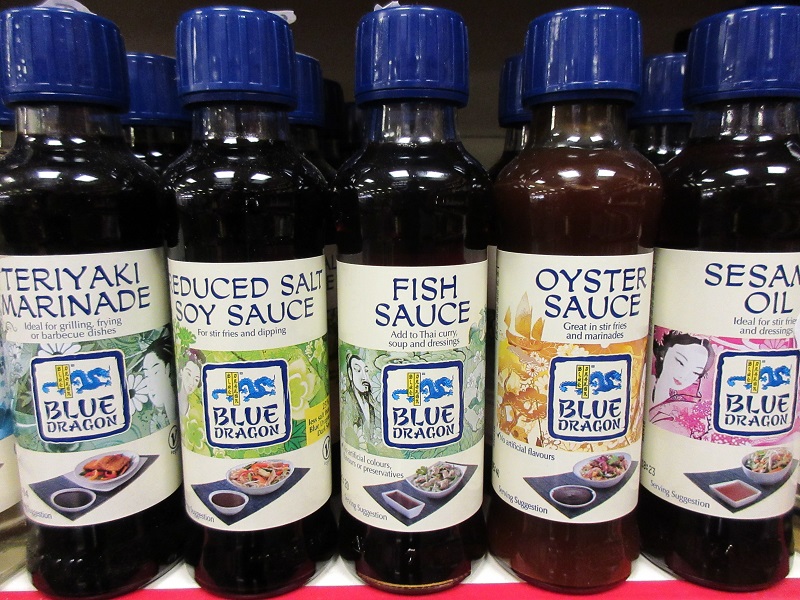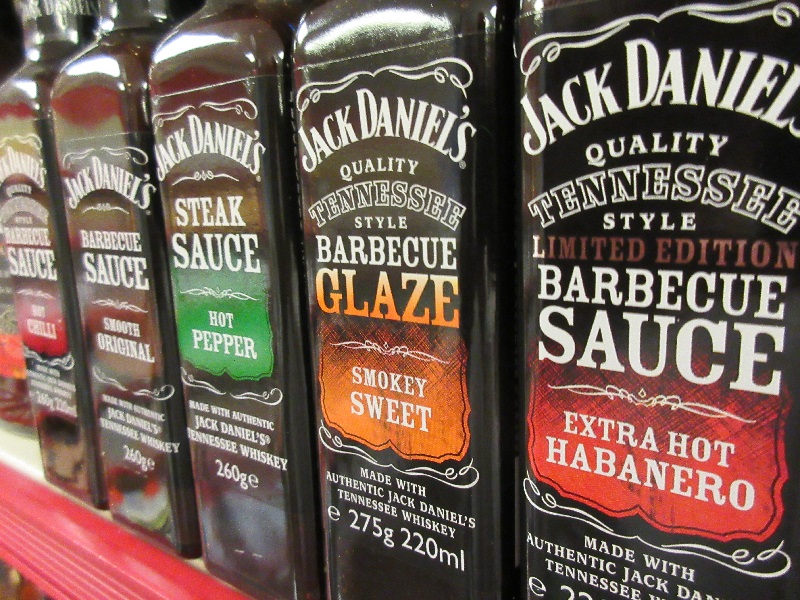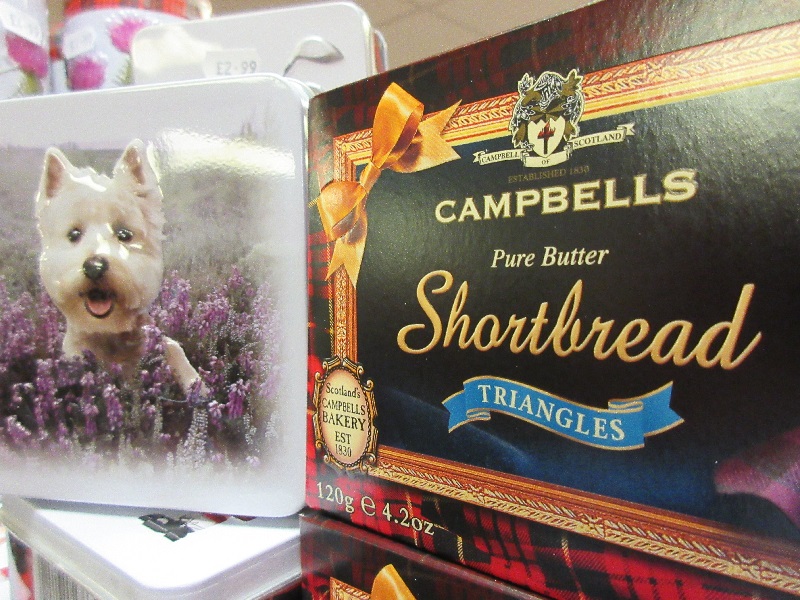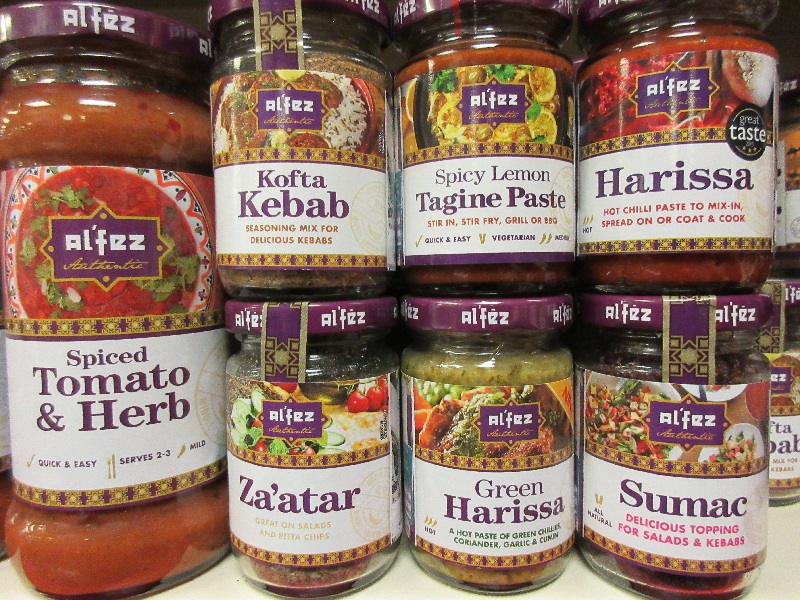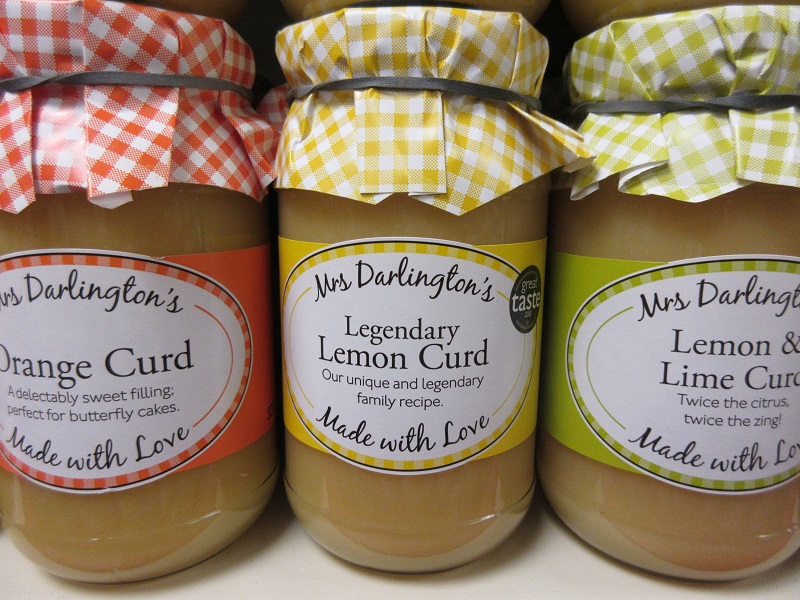 Made in Scotland – Along with our seasonal fruit & veg which we try to source as much as possible from local farmers, we stock a great number of products from Scottish companies.  We've got the big guys:  Baxters, Walkers Shortbread, Deans of Aberlour and Hamlyn's.  We have smaller artisan companies like The Pea Green Boat.  And we stock a selection of goods from local bakeries:  Ritchies in Keith, Sinclairs and Porters of Rhynie, J Donald of Portsoy, J G Ross as well as fine pieces from Nicola's Homebakes.  We try to be very supportive of home businesses and have stocked homemade products including Jampotz – a range of jams, marmalades and chutneys made by June Miller of Keith and Heart of Homebaking Fudge made by Morag Munro.
Who doesn't love a good bargain? – We have a huge range of bags of biscuits and sweets all priced at £1!  Caramel wafers, tea mallows and giant cookies are among the favourites here.  We also sell 500g packs of seconds shortbread for only £1.85 – a HUGE seller.
Sweet Tooth – Flying saucers, fizzy cola bottles, foam shrimps, lucky tatties… we have around 150 different kinds of "penny" sweets.  A nice treat for child and adult alike!   Also a huge range of novelty sweets and lollies.  Kids often stand for ages trying to decide what to pick (much to the ire of their parents!).  We have over 100 bags of sweets (One pounders, Buchanan's, Haribo, DeeValley, etc.) as well as a small range of sugar free sweets.
Going Gluten Free – Due to the evolving needs of our customers, our gluten free range has been growing and growing.  We have biscuits, snacks, pasta, cake mixes, curry sauces, pastry and gravy mixes and more.  Just ask if there's something you require and we will do our best to source it for you.  Any questions and our staff will do their best to answer them.
We also offer gluten free or sugar free hampers.
Fancy Pieces – You've got visitors coming round for their fly cup, you're going to need a fancy piece!  From Border biscuits to Nicola's Homebakes to biscuits and snacks from Germany and the Netherlands, you're sure to find something to impress your guests!  Also a huge range of cakes from Walkers, Nevis and Coolmore to name a few.
Gifts – We have a range of Doric-themed gifts – coasters, aprons and tea towels.  Treat your friends and relatives with a tea towel detailing a number of phrases from our neck of the woods – "Div ye ken Doric ata?!"
Tea towels and aprons may be available for postage, email us for details and prices.
We also sell shopping bags, Doric-themed and ones from Vanessa Bee – the "Old Nag Bag" has been a clear favourite!  Or for a foodie-lover, why not order one of hampers?  They start from £15 but can be made bespoke to any of your requirements.  We only display them around Christmas or special occasions (Mothers Day, etc.) but they are available all year round to order.  We also sell fruit baskets and cheese trays.